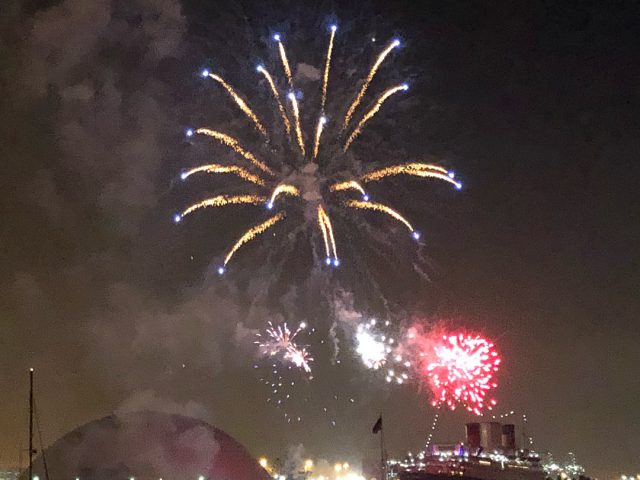 I'll get the bad news out of the way first: The diving was disappointing on the 4th of July at Catalina. Although we had moments of brilliance, visibility was generally poor. Of course when conditions are not great is when we look for little stuff: nudibranchs, gobies and the like. Octopus, sea lions, giant sea bass were all fleetingly spotted during the day.
The GOOD news starts with the kelp beds. They are back with a vengeance, dense, robust and full of life. And the boat was filled with a fun group of accomplished divers. We had reunions with long-ago dive buddies and made new friends in the spirit of camaraderie.
The Barnacle Busters had half the boat (15 LGBT divers) and the crew proudly flew the Rainbow Flag below the Stars and Stripes as we re-entered Long Beach Harbor just after sunset.
Tri-Tip and salmon were on the menu as we gently rocked at anchor. Fireworks over the Queen Mary were spectacular as always, reflected in the water for double-our-fun!
Hugs and kisses were exchanged as we returned to the dock around 10PM and we headed home, heads filled with beautiful memories of a most excellent Independence Day!