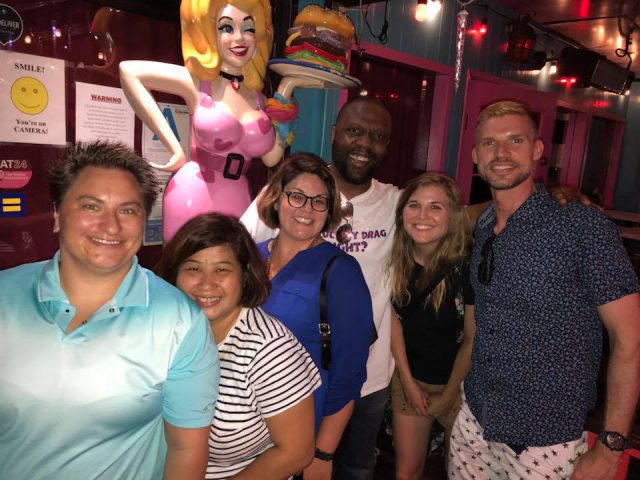 Another round of Legendary Bingo and club fundraising is completed! Thanks to all who came out to support the long term health of the club! Your participation helps make this event a truly, fun (and successful) night for everyone.
The house was mostly packed, the prizes were primed and the cocktails were flowing by the time our MC Joel and Ball-caller Calpernia hit the stage. The fast paced humor and wit on the stage got the audience really going. The ten games really flew by and a couple of members did get winning plays. (unfortunately, Mic Mandula was in a tie and wound up having to pull for the Bag-Of -Crap" prizes after drawing the losing tie-breaker ball). No one in the club got to take home the grand prize, 4K Apple tv, but it found a good home with a very happy young man who was playing for the first time!
If you missed the rollicking, good-time, fund-raising event this year, you can look forward to it's return in 2019. And we are always looking for any donated goods/gift cards/free services from our members to help fill out our prize baskets. Just email us if you think you've got something to donate! We'll take care of the rest.