---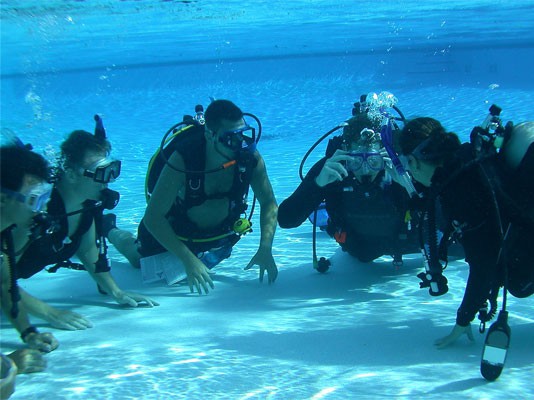 2020 Virtual Class Schedule
OPEN WATER CLASS, OCTOBER/NOVEMBER 2020
If classes don't fit with your schedule, talk to us. We have the flexibility to adjust.
Sat. Oct 24 10:00AM- 12:30PM Zoom Classroom Module 1
12:30PM- 1:00PM Lunch Break 1:00PM - 3:00PM Zoom Classroom Module 2 & 3
Sun. Oct 25 10:00AM- 12:00PM Pool Session Modules 1
12:30PM- 3:00PM Pool Session Modules 2 & 3
Wed. Oct 28 6PM:00AM –9P00PM ZoomClassroom Modules 4 & 5
Sat. Oct 31 10:00AM - 2:00PM Pool Session Modules 4 & 5
Sat. Nov 14 7:00AM- 6:00PM Catalina Dives
Sat. Nov 21 7:30AM – 11:00AM Shore dive, Redondo Beach
Lectures & pools will be held at 8759 Haskell Ave, North Hills, Ca 9134.
Tuition: $395 including tuition, class & pool sessions, classroom materials, boat trip, beach dive, all rental equipment, discount membership in The Barnacle Busters Dive Club. No purchases necessary. A $50.00 deposit will hold your spot in the course. Please mail your check to Ra Buck and send to the above address. Balance due 1st day of class. You can also use paypal, Venmo or Zelle.
As of this writing, Catalina is not filling private tanks due to Covid-19. If this is still the case when we do our open water dives, we will have to rent tanks on the island, which will be $15 plus two air fills at $8 each.. I will make tank reservations for students and you can reimburse me at start of class or on the day of the dives.
Additional Costs: Parking at beach and boat ($2 & $20 respectively), Airfills at Catalina (approx. $14 at Casino Point), Cab fare on Catalina ($5).
About a week before the start of class, we'll email you the link to the videos. Please view the appropriate sections PRIOR to the Classroom sessions.
For questions or sign-ups call 310 493-9296 or email rainbowdive@sbcglobal.net