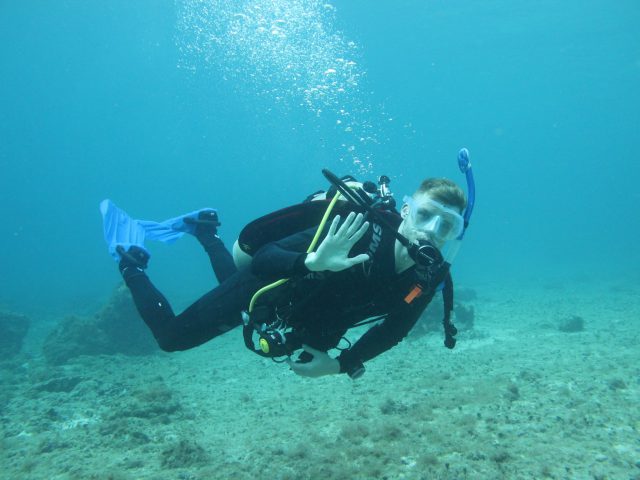 On May 26, I arrived at LAX at 3am, sleep-deprived. The airport was cold and practically empty except for a small group of smiling travelers, the Barnacle Busters. At the time, only a few of them were familiar me. Little did I know that by end of the trip, I would consider them all friends.
After a short layover in Dallas, we arrived safely in Cozumel. As soon as we entered the airport terminal, the skies opened up and a torrential downpour flooded the streets so much that our taxi to Scuba Club felt more like a boat than a van. Thankfully however, there would be almost no more rain for the entire week. In fact, the next morning, a rainbow could be seen over our hotel and in the distance as we headed to our first dive sight, the Paradise Reef. It was a sign of the amazing week that was to come.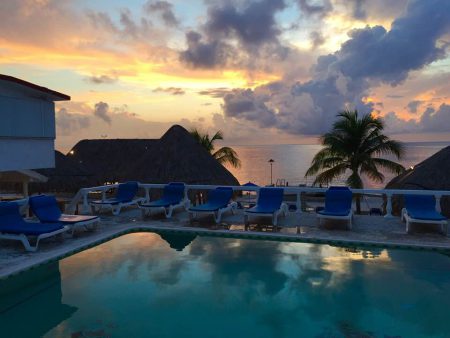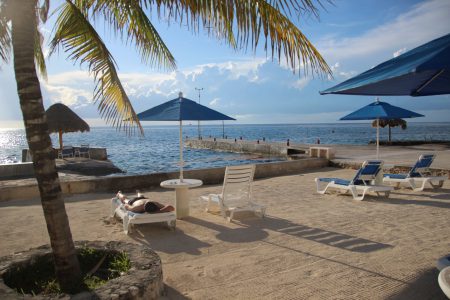 It had been a few years since I had gone diving in the tropics, so every dive we went on left me in awe of its beauty. Over the week, I experienced my first drift dive, wreck dive (C-53 Felipe Xicontencatl), deep dive (including the 90-130' Devil's Throat swim through), night dive, and cenotes dive (Chac Mool), and by the end of the trip, I had completed enough specialty dives to earn my Advanced Open Water certification. Special thanks to Buck for taking his time to review the textbook with me in between dives.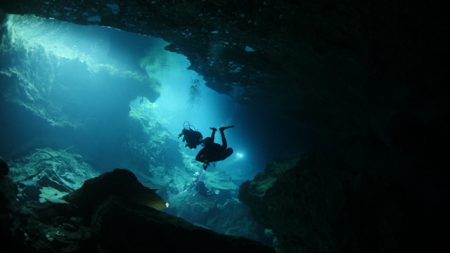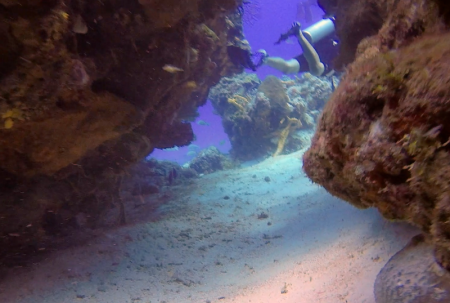 Some of the highlights for me included breathtaking swim-throughs at Palancar Reef, a 4-5' sea turtle grazing on the ocean floor at Paradise Reef, a 6' green moray eel swimming out in the open with its gorgeous undulating body, a gigantic spiny lobster roaming for food in full view, a pair of nurse sharks cruising along the edge of a reef, a thrilling wreck dive that was guarded closely by 3-5' ft long barracuda, a night dive off the shore in the middle of a thunderstorm (we thought the flashes were from someone's camera!), and my first cenotes dive which felt more like a breathtaking spacewalk than a dive.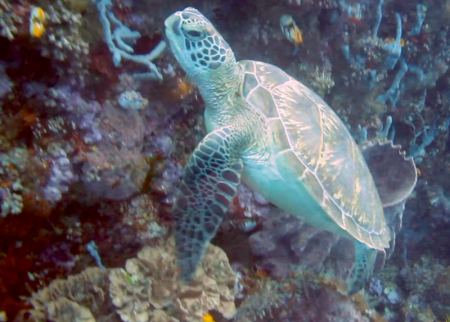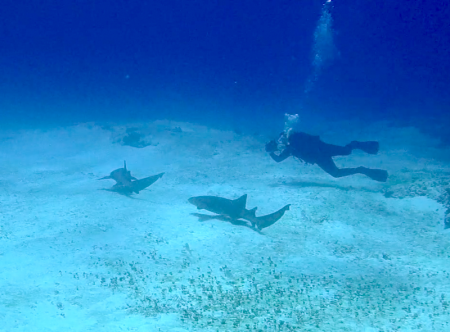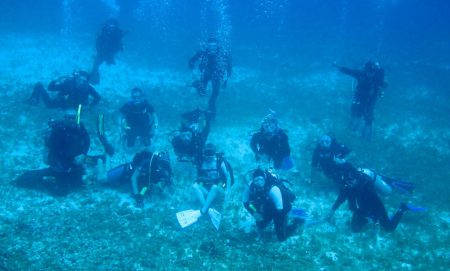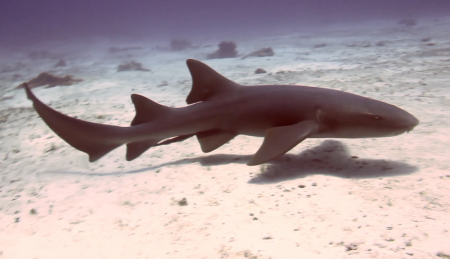 Almost better than the dives were meal times, which were always fun thanks to the amazing group we were with. Everyone had positive energy and were a pleasure to talk to and connect with. We always were able to laugh at ourselves. For example, I quickly became known as Malaria Mary thanks to the 100 or so mosquito bites on my legs that I gained on Day 1. (Special thanks to Alice for teaching me to apply hot air from a hair dryer to the bites to make the itch go away!)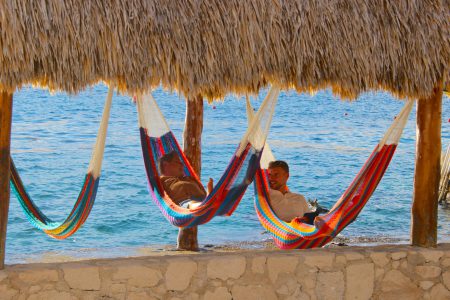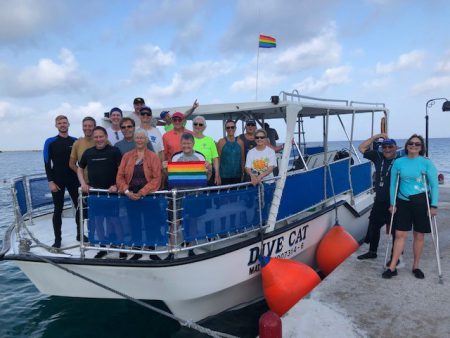 Special thanks to my patient roommate and dive buddy Mic Mandula. Thanks for compromising with me on A/C temperature settings and for putting up with the sound of me blasting my mosquito bites with a hair dryer every morning and night! And another special thanks to Buck, Chris, and Karen for serenading us with their voices and ukulele at the End of Trip Party. All in all, I had a terrific time and would highly recommend traveling with the Barnacle Busters to those of you who have yet to do so.