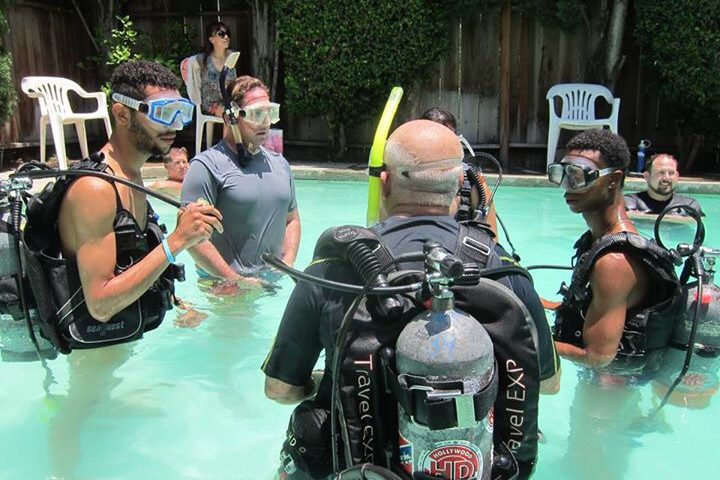 This year's Splash Day was one of the largest ever. The free annual event gives aspiring divers an opportunity to try out scuba gear in a swimming pool with an instructor before committing to a  class.
For certified divers, it's a chance to refresh skills and catch up with friends.
"One of the things I love most about Splash Day (and diving in general) is the diversity of people," wrote Ra Buck, Dive Master, on Facebook.
"Yesterday we hosted all age ranges, ethnicities, genders, and socio-economic guests. I realize these are serious words for a pool party but there you have it," Buck said.
Plenty of food and drink was on hand. We'd like to thank all our members for coming and making the event a hit and welcome all the new divers to the club.
Be sure to check out this month's club calendar for upcoming event information. You can also book a dive with us by clicking here.