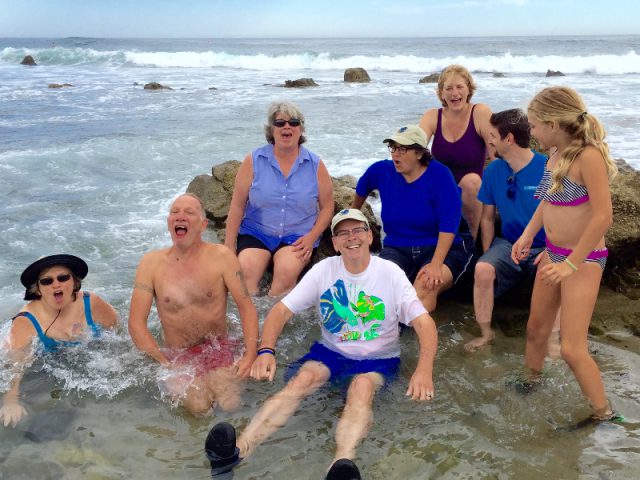 September 8-10th are the dates for the club's annual Leo Carrillo Camp/Dive trip. This a great, local getaway weekend that offers our members the chance to chill and enjoy some of the best things that the California Coastal Region has to offer.
Just 28 miles north of Santa Monica, Leo Carrillo State Beach sits 1.5 miles of beautiful state beach. The site is perfect for hours of relaxing exploration; beach combing, surf fishing, kite boarding, wind surfing and swimming. For the more ambitious, there are some challenging hiking trails as well. Conditions permitting, the club sponsors a beach dive on Saturday morning. Just off shore there are numerous small kelp beds interspersed with sand beds and rocky shoals that host a healthy variety of sea life like perch, bat rays, lobsters, garibaldi, and even octopus. After a tranquil day at the beach and a sundown cocktail (or two), the evening the meal is on us. We'll provide the appetizers, main course and dessert.
Some members take advantage of the site's proximity and opt to come out for part of the weekend or just the day. It's all good to us! Just please be aware that we need to know if you plan on joining us for Saturday's catered dinner so we have enough on hand to feed everyone. If you want to overnight with us, you can sign up here. The cost just $25 dollars for the entire weekend. Space is somewhat limited, but we have managed to squeeze multiple tents into some pretty small spaces!  Don't have a tent you say? Well if you let us know what you need, we may be able to help you out!