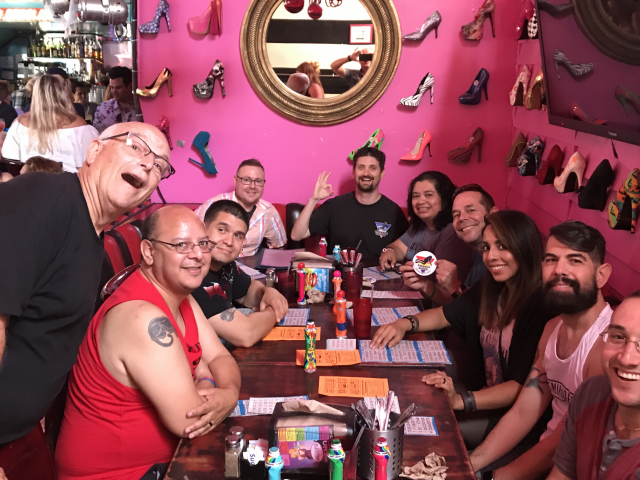 It's certainly NOT a night of your parents' bingo…and that's a good thing!
Hamburger Mary's Legendary Bingo featured a very full house on Sunday the 25th. Club members and a surprising number of single women celebrating birthdays with their gal pals made sure that the house was rocking and ready to roll for the evening's festivities. Bingo-Boy was not able to be there, but we were treated to the quick-witted very cute Joel as our emcee. Trans icon Calpernia Addams herself served as our ball caller for the evening!
It was all great fun and we were very fortunate to have the club benefit from the evening's take at the door. Those funds are crucial to ensuring that the club can continue to book our charter boats throughout the year as well as offering our other free events and gatherings. Thanks to everyone who showed up and made the night such a great party!